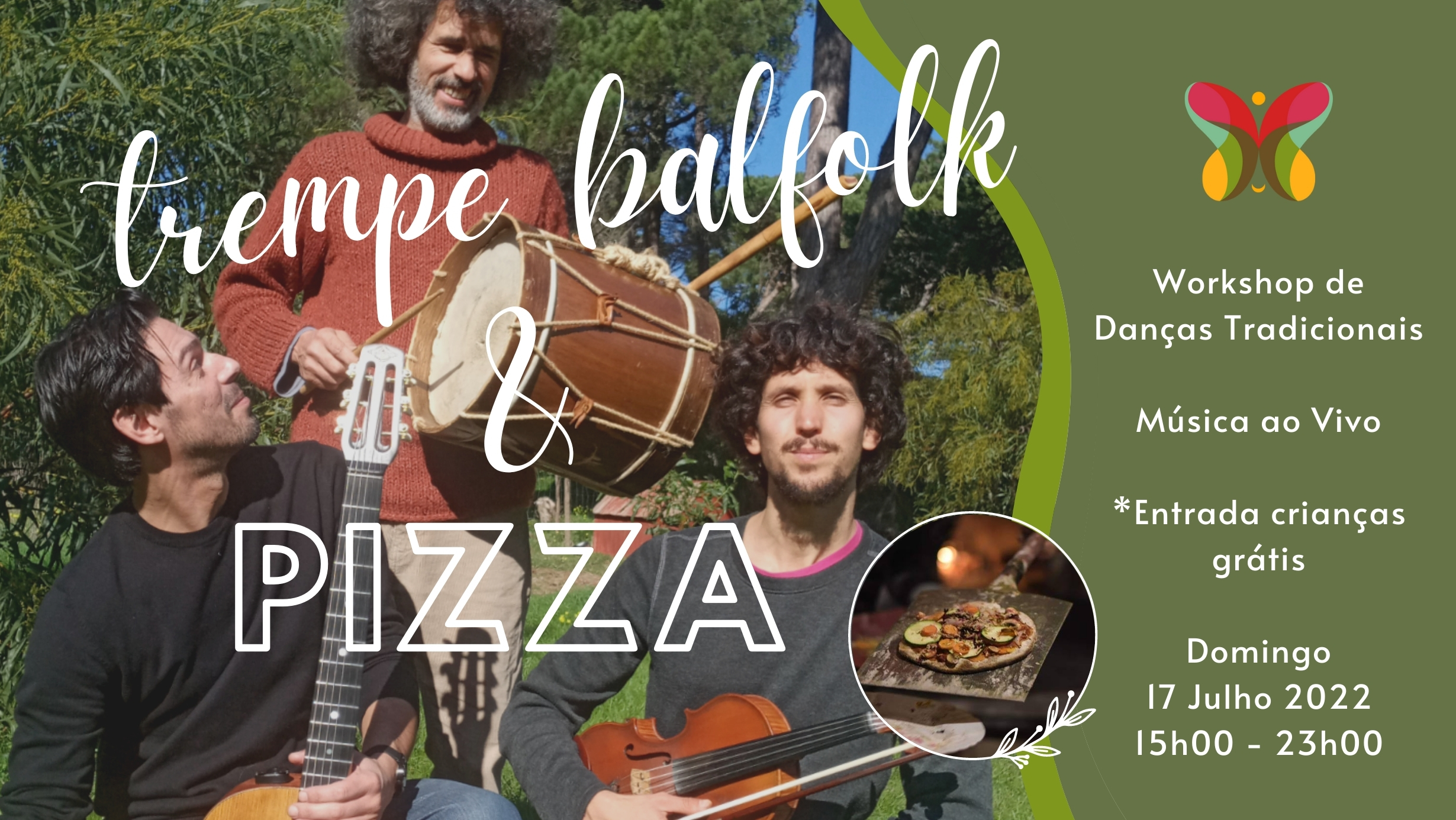 TREMPE BALFOLK & PIZZA NIGHT
.
.
.
Celebração do verão | Workshop de danças tradicionais | Crowdfunding para a cooperativa | Noite de Pizzas | & Dançar mais…
Será uma noite de verão para celebrar o SerVivo e a Vida, dançando juntos em roda, boa música ao vivo e pizzas quentinhas a sair do forno a lenha! Bem vindos, com toda a família!
Programa
15h00 – Bem vindos!
16h00 – Workshop do danças tradicionais & Música ao vivo
19h00 – Noite de pizzas
»»» English «««
Summer Celebration | Traditional dance workshop | Crowdfunding for the cooperative | Pizza Night | & More dancing…
It will be a summer night to celebrate SerVivo and life, dancing together in a circle, good live music and warm pizzas coming out of the wood oven. Welcome, with all family!
Program
15h00 – Welcome!
16h00 – Traditional dance workshop & Live music
19h00 – Pizza night
Preços / Prices
Dança /Dance – €10
Pizza – €10
Crianças / Kids >12 – Grátis
Crianças / Kids >16 – €5 Dance, €5 Pizza