Practitioners & Therapists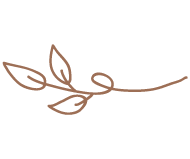 As well as dance classes and workshops, we offer various kinds of treatments and therapies.
Below are the practitioners and therapists at SerVivo.
The sessions take place in our beautiful healing room.
Soul & Nature Healing – from unconscious to conscious
My name is Margarida. My dream is to see humanity empowered with self-love and allow this love to flow to others and towards our mother Earth. Our bodies are magnificent systems, full of potential, self-healing, either emotional, physical or both. We just need to become aware of this beautiful and deep path. The road may be bumpy, but the healing process is ongoing and it's my belief that at the end of the tunnel there is a diamond… and We are it!
It gives me so much joy to provide experiences where you can discover that we are much more than we think we are. We are magicians. Capable of changing even our reality.  But this is only possible when we start accessing our inner knowledge. You can call it your inner guidance system, your intuition, your awareness.
It´s time to trust it.
I offer ways for unblocking stagnant energies that are stopping us from accessing this knowledge. To show that indeed you have the power to become your true being, and to step away from the "matrix" to enter the true reality.
Bringing the soul and the body together. Becoming whole. Left and right brain. Feminine and masculine energy working together as one. Interconnected.
Book a session by email or telephone: 00351 915 812 454 
1 to 1h30 session (online or in person)
I am following of the rose meditation method. It's a communication between the higher self of the one to be read and the reader. The reader functions as a channel for the information that is in the akashic field which is stored in the DNA. Where the information of the soul can be accessed. It's a reading through the chakra system. What is blocking your being to become its highest expression. It is also an energy cleansing and what is unconscious becomes conscious. It follows several steps: 3 colors, representing the chakra system. In these colors 3, images and 3 messages can be explored. Researching for what is interfering at this moment and what is blocking areas of your life. Spiritual agreements that are pulling you backwards. Past lives. Reading and harmonizing the Chakra System.
You will receive the recording of the session after 7 days.
Investment – sliding scale 40€ – 60€  
Trauma Clearing through Regression to present or past lives
1h30 to 2h00 session (online or live)
Your body has the capacity of storing all the information of your past traumas. Therefore, you can learn about this technology and access all this information in order to understand why you have repetitive patterns and why there are situations in your life that are repetitive. This is also so, for you to be able to see more clearly what's going on inside of you. What's outside is just a mere reflection of your inner world. Normally this is shown in your body where there is a pain or tension, as well as repetitive emotions that you experience throughout your daily life.
Investment sliding scale 40€ – 60€
Chakra clearing and harmonization
1h30 to 2h00 session (online or in person)
I will be guiding you through a meditative state where you will sense through your intuitive eye what is in each chakra. I will be holding space and support you in this self-empowering journey. It's an opportunity for activating your intuitive tools. You may feel like you cannot do it, but throughout this journey you will discover that indeed you can. I will pass you tools for self-healing for restoring your energetic system.
Investment – Sliding scale 40€ – 60€
Sprouted from my background as a fysio/manual therapist I give massages. I provide a warm and safe space for you to allow your body a rest and give in to a travel, guided by my hands. In this one hour journey, I touch almost every muscle and connective tissue of your body to allow you to go in a deep relaxation that can last for days. This treatment can provide healing on all kinds of levels, physical as well as emotional. And it is a perfect opportunity for you to connect with yourself and grow.
Usually I begin on a soft energetic level and build up towards an approach going deep within the structures of your body. You can enjoy and pay attention to the points in you body that are sensitive or tense. Directing your full breath and focus to those points will help release them. When necessary, after the massage, I can provide you with some tools and exercises.
I use bio-coconut oil on the skin to massage with.