Let's meet, create and share your event together.
We offer a beautiful 120m² studio with a wooden sprung floor, lighting and a sound system.
Through the sliding doors of the studio is a 90m² living room. If necessary, the door can be removed to connect the two into one large room, which makes the perfect space for hosting a big group of people. The windows in this room provide a lot of natural lighting and a graceful view of the hills. Beside the entrance, situated next to the living room, is a small mediation space for your use too. Our communal kitchen can be utilized to cater for your event and the meditation room can make the perfect serving station for your participants. We can advise you on how to take advantage of the space but also warmly welcome you to get creative and show us how to transform our space for your event, in new ways.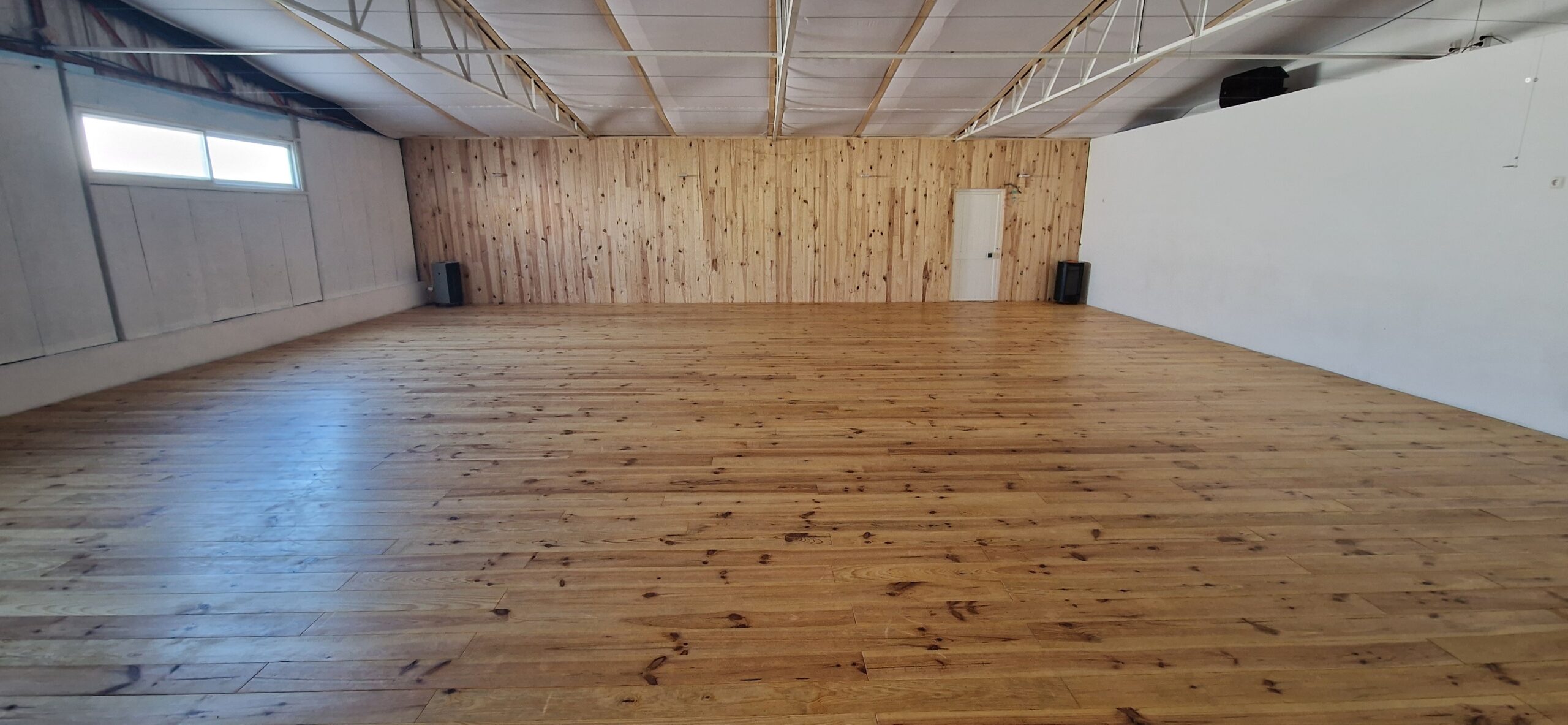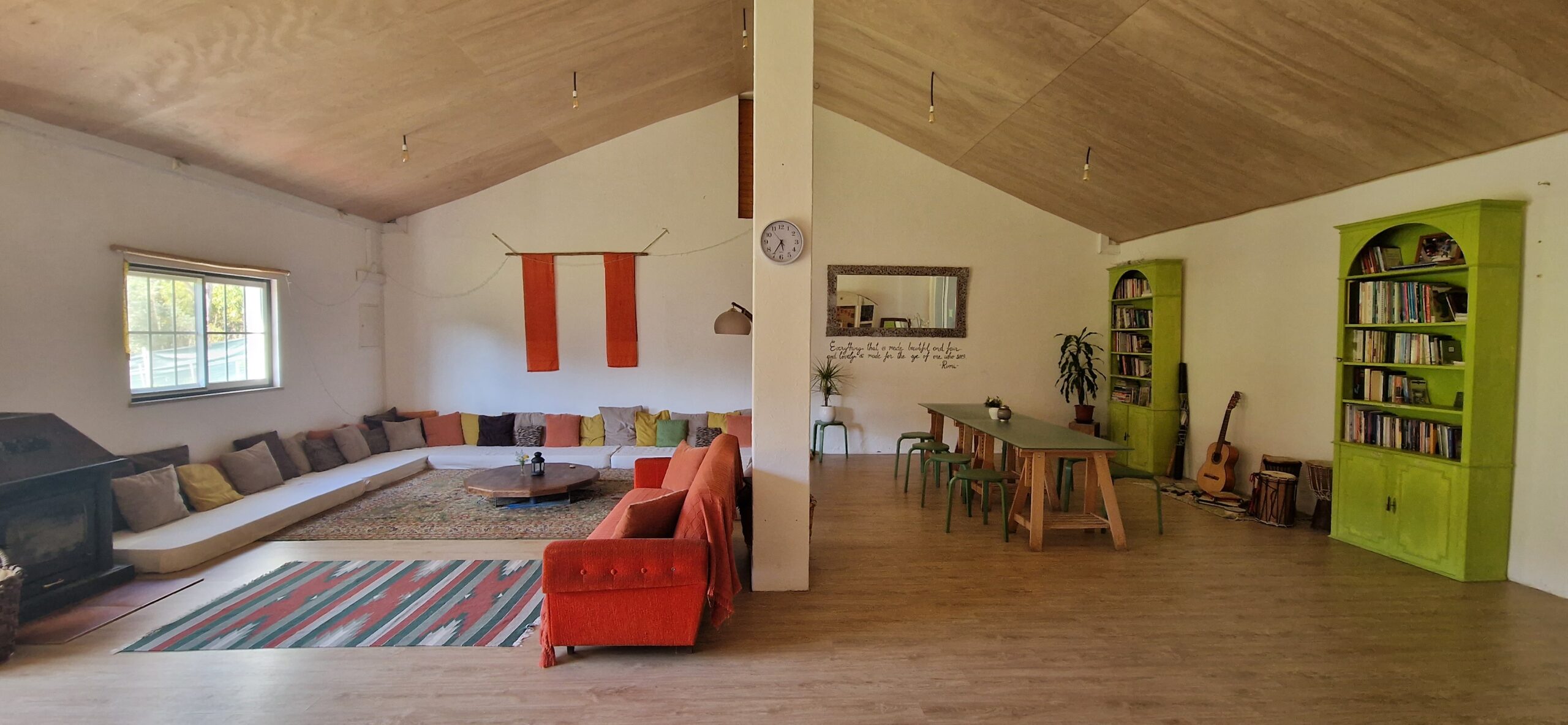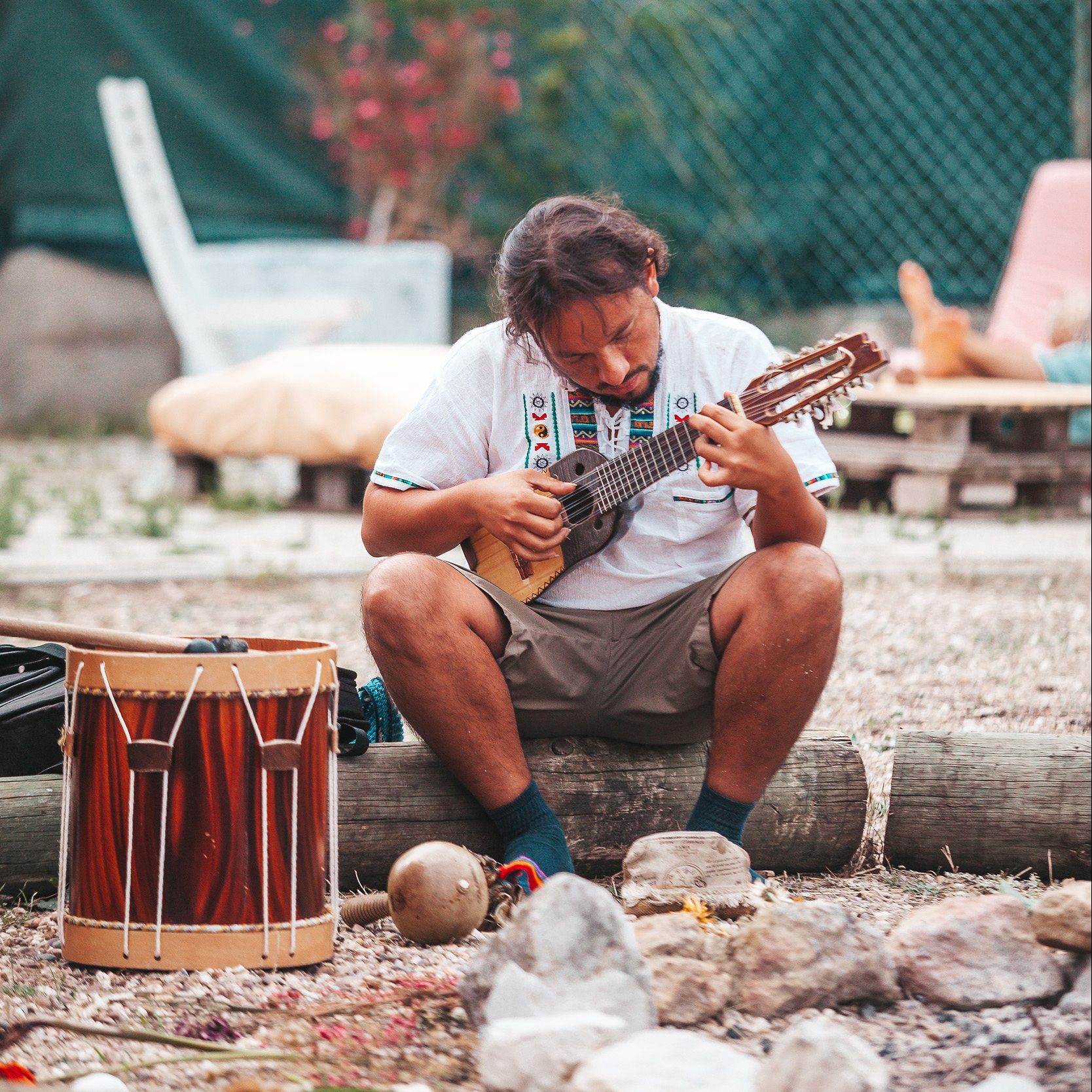 All of the above is surrounded by a spacious garden with a bonfire pit and multiple sitting areas.
We are located in the Natural Park of Arrábida which blesses us with a stunning surrounding landscape and wonderful walking trails. Within a 15 minute car drive, you can find several beaches which are considered to be some of the most stunning in the world. The towns of Palmela and Setúbal are nearby, and it is possible to get to Lisbon in 45 min by public transportation. The small neighbouring towns are also accesible by bicycle; we have some bicycles for use here.

Servivo is a very special place located in a very magical forest! We can sense good energy in every part of this space, and the team is like a family! The studio for practices is amazing - simple, wood, clean : )) There's such good work/ practices in this venue that the vibration is always high ✨✨✨
We are so proud to have watched SerVivo blossom over the years into a beautiful co-living and event space. SerVivo is a place of heart-connection, honesty and creativity, which makes us feel home. And that environment of trust is so important for the Healing work to happen. The care and love that goes into preparing the space to receive us is very unique and hard to find. We are so grateful to SerVivo from the bottom of our hearts, for all the Magic that we co-created there and all that is still to come.
There are several sleeping possibilities for your participants including a private room, bunk bed dormitories as well as space for personal tents, vans and caravans. Find out more about our facilities here.