Experience community life.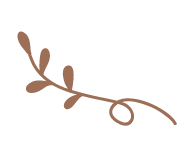 Do you want to experience community life for a few days or weeks?
Come and visit! We welcome visitors from 3 days to one month. To ensure that we're a good fit, we want to speak with you before your visit.
To register your interest and check our availability, please email us. 
* Bookings must be made at least 5 days in advance.
We offer visitors and people attending our events a bunk-bed dorm. Consisting of two connecting rooms, simple but warmly decorated, with 7 and 8 beds in each.
There's limited private accommodation available for visitors including our 'sunset' room, located at the back of the main house. This room gained its name from the gorgeous view of the evening sunset, in the warmer months and is available for one person or a together-travelling couple.  
As well as this we can offer private vans and caravans located behind the main house and often available is a space for personal tents, vans and caravans around our land.  
For all availability and contribution enquires please contact us via email.
In the main building we have a toilet/laundry room. There are 2 more toilets and shower rooms on the side of the main house accessible through the garden, and 2 compost toilets outside.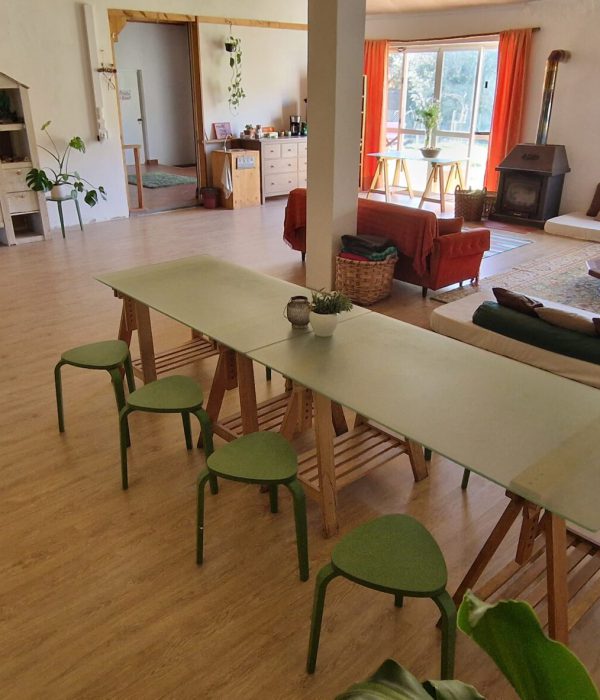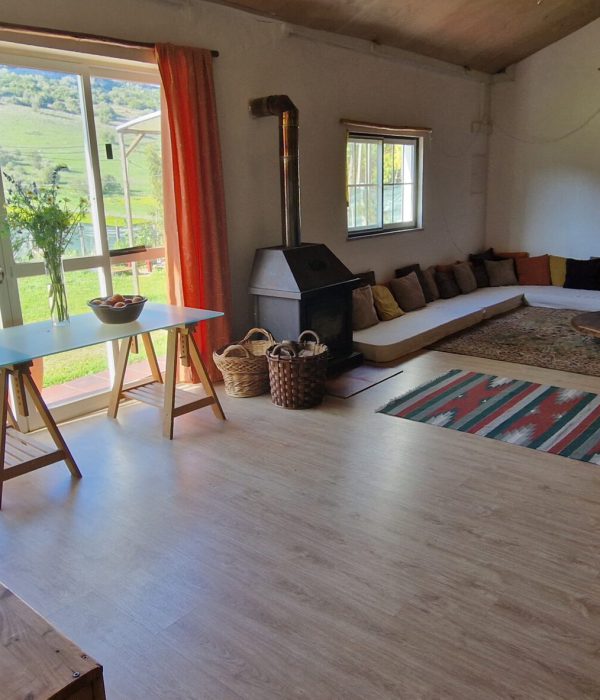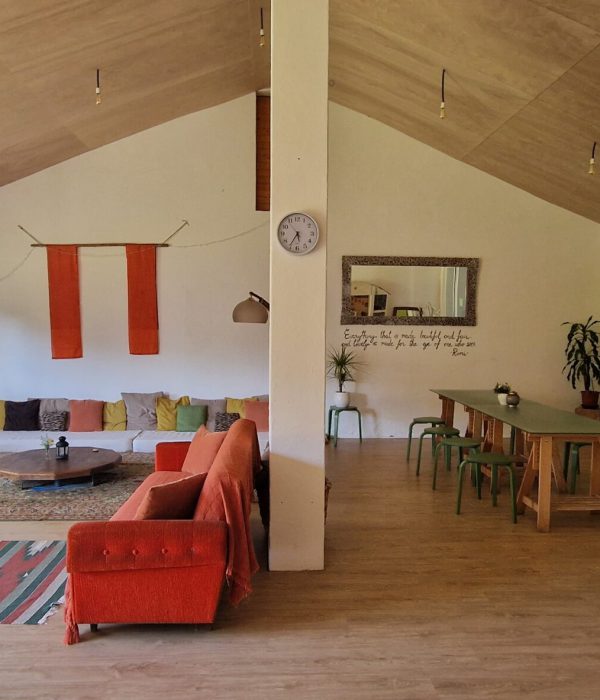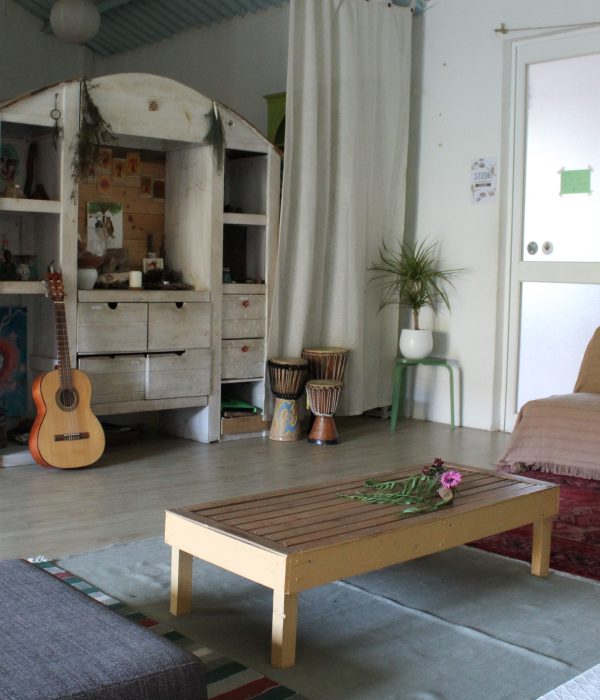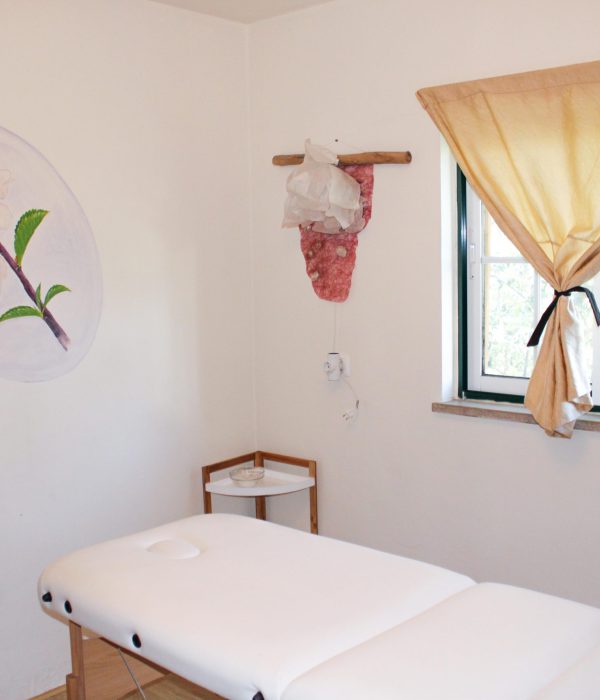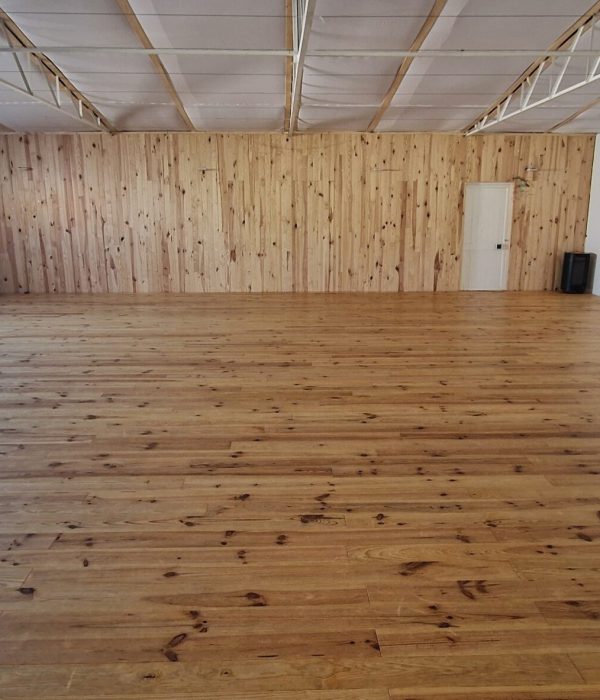 Beside the main entrance is a cosy meditation room which is the perfect quiet cave for your rituals, reading or taking mid-day naps! On the other side of the wall is a large living room where you'll find even more space for relaxation, reading, meeting others or simply, at least in winter, staring in the fire of the wood stove.
We have two large bookshelves with plenty of material in various languages and topics for your entertainment and education. There's a small 'charity shop' where you can leave your old clothes and allow them a new life with another owner and if you find something you like, give life to a piece somebody else left behind. There are also some craft materials available around the place if you are feeling creative. 
Through large sliding doors is our beautiful studio. We hold weekly classes and frequent events which you can get involved in too (contribution based, discounted rates) and outside of class and event hours it's open for your free use. You can borrow our yoga mats for stretching and exercising or plug into the speakers and dance away! Our healing room is also available for use; treatments can be arranged through the therapitsts/practitioners directly.
And of course extremely important: our communal kitchen. It's a small but well-equipped room where all the nutritious magic happens. We arrange communal, contribution based, food shopping which covers the basics like fruit, veg, grains and legumes. We mostly eat organic, vegan and gluten free to favour as many people as possible but accept other dietary preferences too. Please discuss this with the core team before your arrival. As a community we tend to cook and eat at least one meal a day together; in the mornings and evenings we cook individually but often find ourselves eating at the same time.
Private food can be purchased from local shops in Palmela (20 min. by bicycle) and stored in an indicated private box too.

If you're staying with us as part of a retreat, there will be other catering options available for you.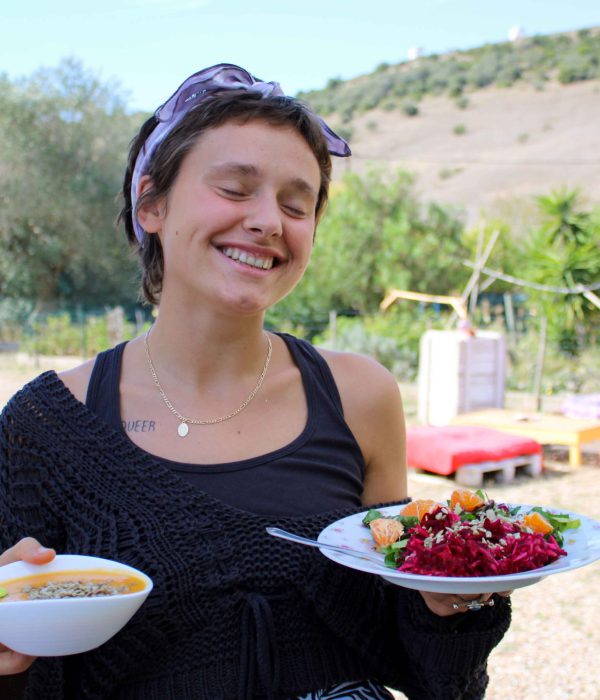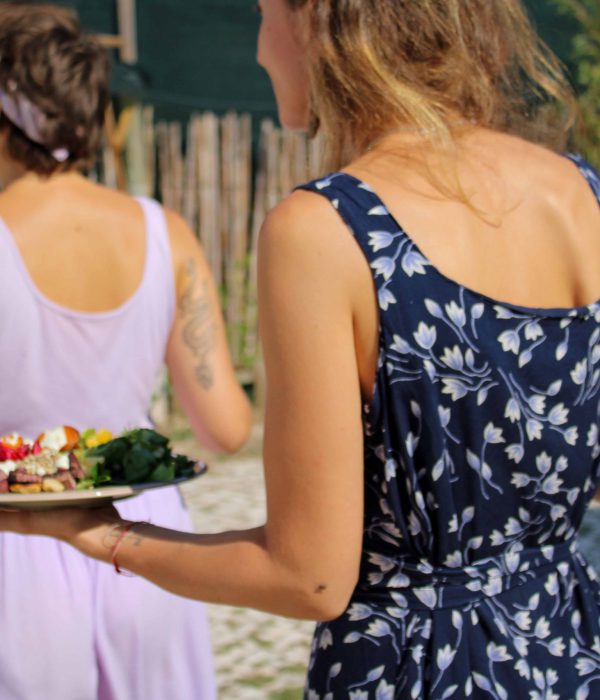 We are looking forward to welcoming you!
If interested, please send us an email.
* Bookings must be made at least 5 days in advance and must be confirmed.