The people behind the scenes.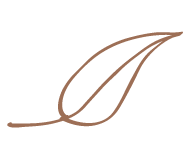 We are the people living and working in SerVivo. We all share the mission of helping SerVivo grow, thrive and become an even more welcoming place for you, whilst offering our personal skills in all possible ways. Read more about us below.
I am the CEO of our cooperative. I arrived in SerVivo after having spent a long time searching for a place where dance, art and co-living nourish each other inspiring people to dive in.
I am a dancer, performer, and a energy and processing engineer. I use my skills to teach Contact Improvisation, organize events, be part of the financial team, and improve and maintain the infrastructure.
I want to give the opportunity to experience a place where people live together beyond gender rolls, prejudices and fear. Where art and movement supports the development of humans in all it's facets. 
I am one of the artists living inSerVivo. I see myself as a community minded nomad. I like to live in different countries and see it as a mission to spread awareness of a different lifestyle. SerVivo came to be my home through a connection at a dance event in Lisbon, after exploring Portugal for some years.
I am a practical person and what I mostly like to bring to the world and its inhabitants is art (sculpters and land-art). I use this motive to run a ceramics class at Servivo. I also use my skills as an experienced physio/manualtherapists to provide massages.
I am one of the founders of SerVivo and the president of the general assembly of our cooperative. 
I am also a mother of 3 daughters and consider myself an avid explorer of the inner world, of everything that is yet to be revealed. I love to laugh and all things nature. Therefore, understandably I offer soul and nature healing.
Find out more about me here.
At SerVivo, I am the vice-president of the general assembly of our cooperative. After a 3 year period of traveling, I arrived to SerVivo in the autumn of 2018. Since then I have been committed to the growth of this project, because I see it contributes to a world where we can blossom together in Love. A part of my practice is focused on compassion, intuitive massage, yoga, Doula work and preparing nourishing foods.