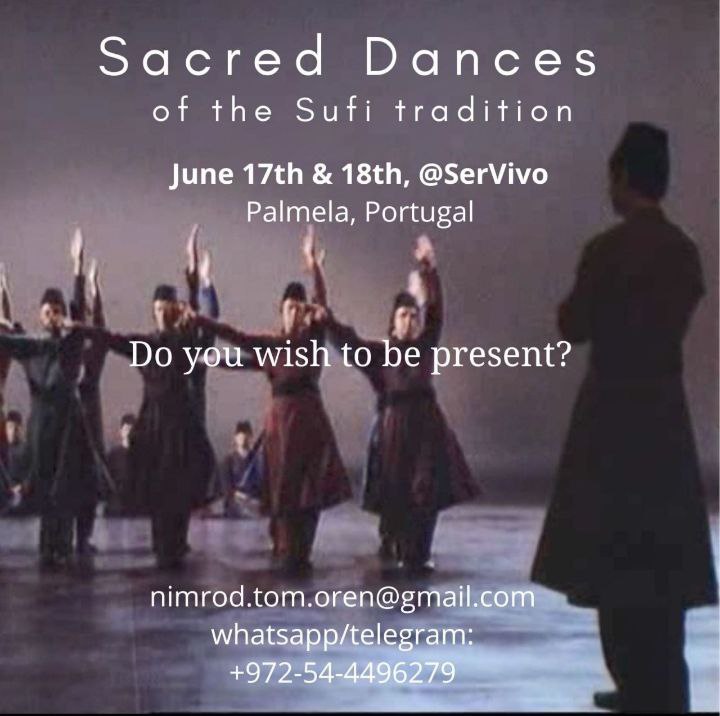 Sacred Dances Workshop
Do you wish to be present?
To be sensitive, vitalized, fully experiencing – here and now
Do you wish to become aware of yourself?
Who you are really, as you observe yourself, moving, sensing, embodied, and connected.
Gurdjieff's sacred dances are a way of transforming ourselves through movement, through dance. They are a meditation in movement. Each dance has its own music, its own pace. Some dances are slow, some fast. Some fiery, some quiet. Some portray prayers or rituals. Each dance invites us to experience a different quality in ourselves.
These dances come from the Sufi path, the "4th way" that Gurdjieff brought to the west. They originate in the ancient traditions of transformation of central Asia, and are offered to anyone who wishes to do inner work.
June 17th & 18th, in SerVivo – join either for one day, or two.
Anyone can practice. No background necessary.
More info:
https://www.facebook.com/events/2215518941991306
Or contact via whatsapp/telegram: 00972-54-4496279