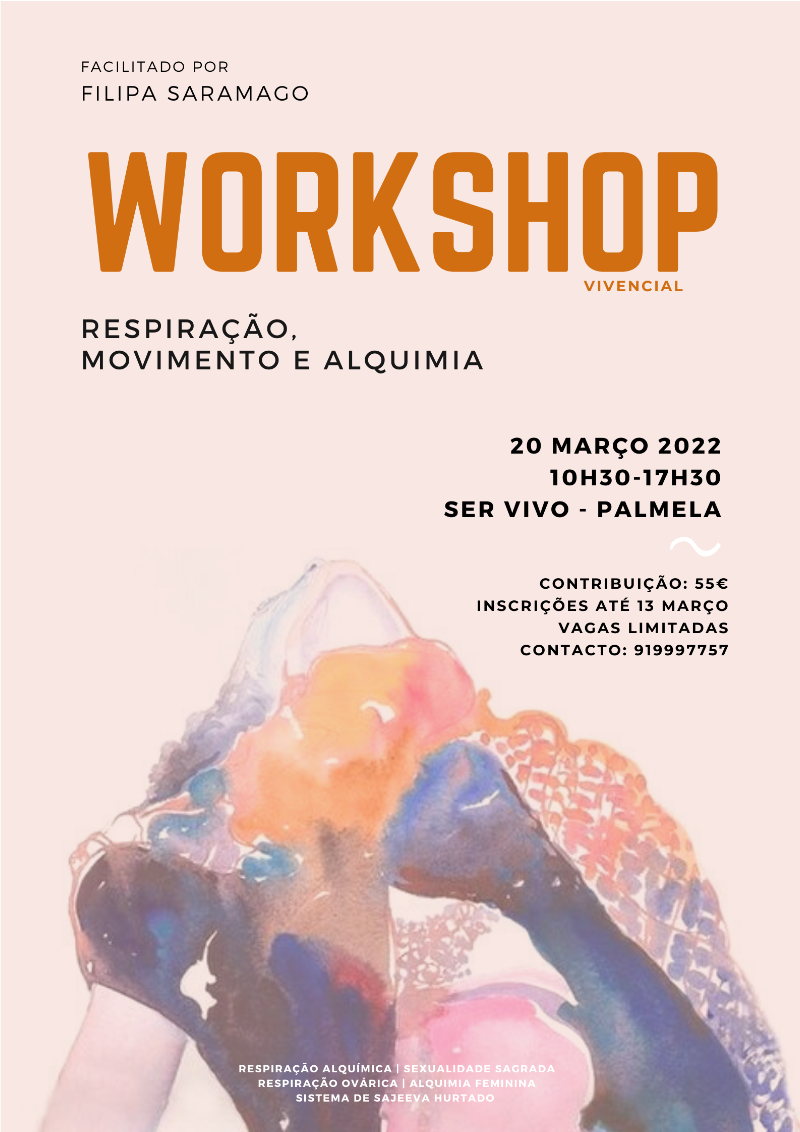 Os limites do Corpo w/Filipa Saramago
<<< Trauma, Breathing and Movement >>>
Experience creates memories, sometimes traumatic.
The body develops resources to protect these memories. They are layers that evoke stories from the past and repeatedly lead to the same scenarios. The body is a book that needs blank pages, to update experience and expand the essence.
At this meeting, we want to approach these layers, with compassion, to transform them through the alchemical process of breathing and movement.
About the facilitator:
Filipa Saramago is a clinical psychologist and pioneer in Portugal of the Alchemical Respiration System, Holy Sexuality. On par with this, it is also certified in Ovaric Breath, Female Alchemy (Sajeeva Hurtado systems) and has dedicated the last few years to supporting the full health of women and men seeking healing from the body-soul relationship and traumatic, aware and unconscious memories.