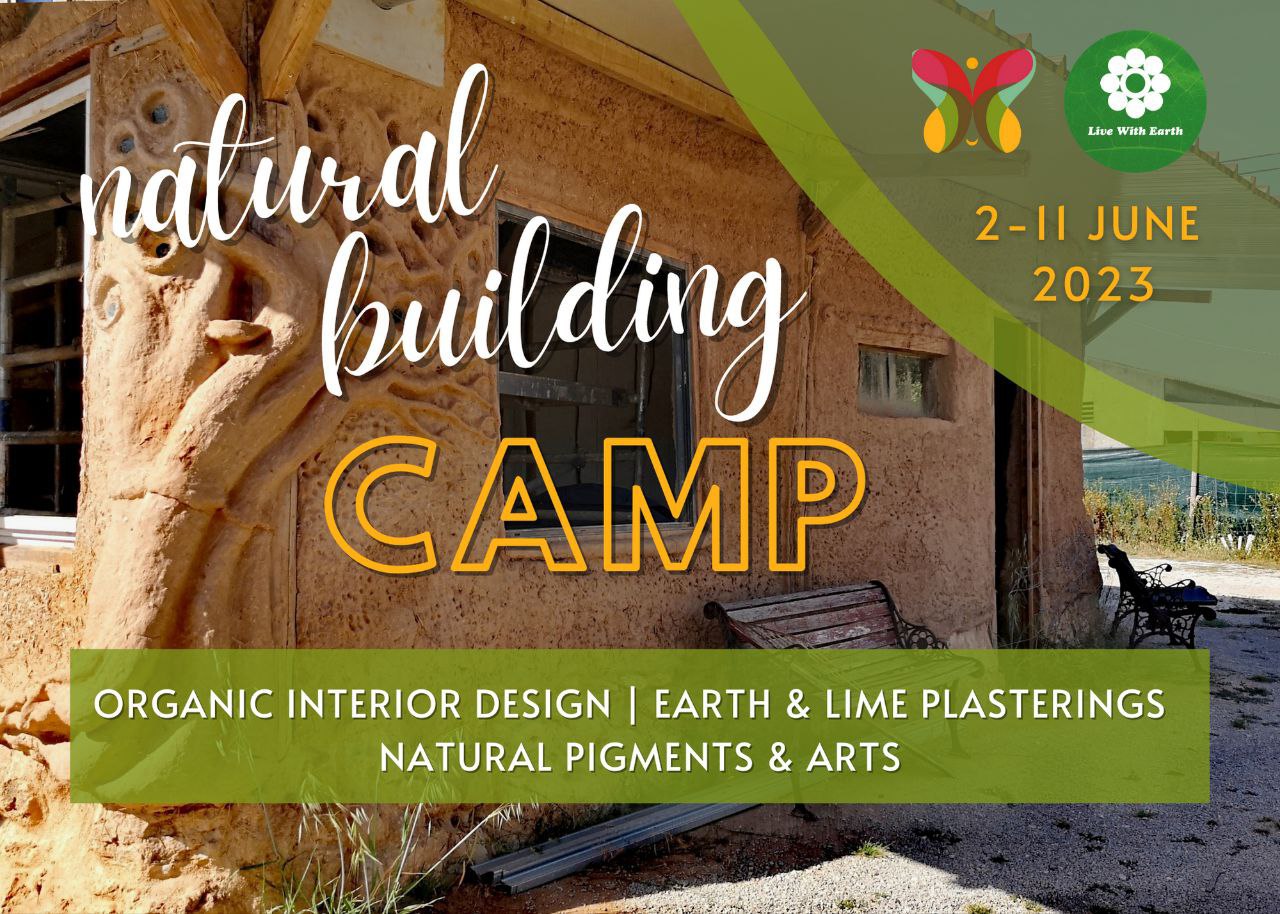 NATURAL BUILDING COURSE 2023
w/ Live With Earth & Ser Vivo
ORGANIC INTERIOR DESIGN | EARTH & LIME PLASTERINGS | NATURAL PIGMENTS & ARTS
During this course of 9 days we will have a professional training on Natural Building knowledge and techniques. Trainers Rui Vasques and Rodrigo Henriques, plus Cláudia Martins ( Arquiteta Descalça ) will teach us the whole process of construction of Ser Vivo's communitary kitchen that we started in October 2022.
We will explain how we built the foundations, drainage system, stone walls, earth walls, wood structure, doors and windows, electrical system, water system, and other processes and techniques used. We will also focus on learning and practicing together mre techniques, such as "Organic Interior Design" while designing and building the interior space with natural building techniques, "Earth & Lime Plasterings" while applying the final layers for protecting the inner and outer wall, using different mixes of earth and limestone, and "Natural Pigments & Arts" while creating some artistic details and applying the colors of the soil to make together unique ecological arts.
Join us for this unique moment and opportunity, of co-creating a wonderful natural made construction, using local materials and the power of the community!
To reserve your place, the conditions are:
🌱Reserve until 20 of May:
Early Bird Tickets: 250€*
🌱Reserve after 20 of May:
Late Bird Tickets: 350€*
*Includes de Training, Certificate and Accommodation (excl. food).
If you can contribute with more, you can add extra donation to the course fees
Food
All meals prepared by SerVivo are nutritious, vegan and mainly gluten free. The prices are:
€4 per meal
€10 per day, (breakfast, lunch and dinner)
€90 whole course (breakfast, lunch and dinner)
Let's Live With Earth.
🌱For more information contact:
or
🌱For registration use:
click here