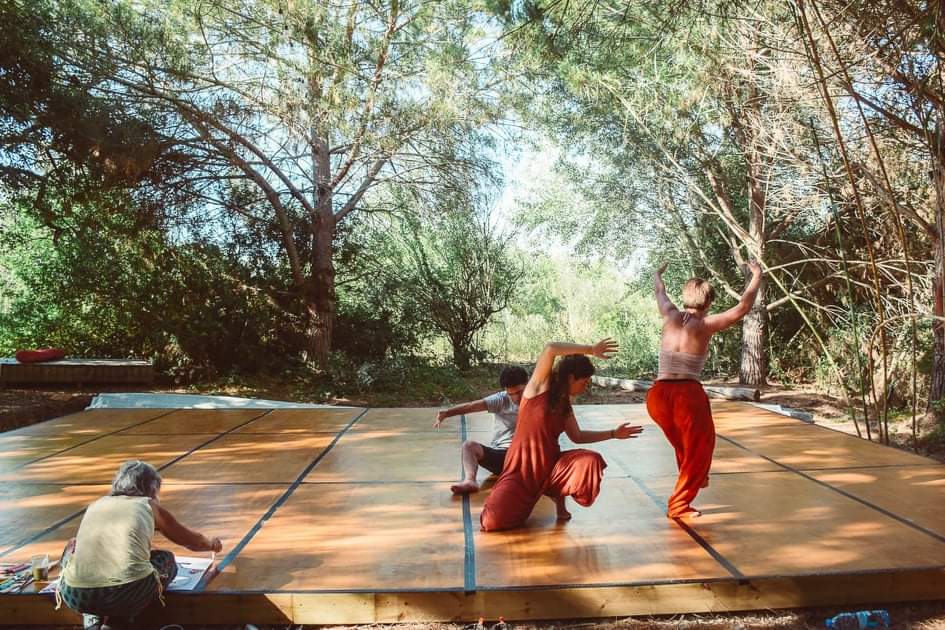 MOVE through – a journey in dance & creation
Welcome to a mini dive through the body and into the vast unknown! Welcome to MOVE through it …
Spring has arrived and with it the rising and bursting energies of creation. I would like to ride this wave and invite you for half a day of exploring what the currents underneath the surface have to reveal and tell us. I hope we might be surprised and learn 
This day is an OPEN LEVEL event, no previous dance experience is required. Come as you are, with what you have and stay open for the discovery…. its about the journey and how we move through it…
*** What it MOVE through? ***
MOVE through offers a blend of my practices such Gaga, qigong and contemporary dance. I use this variety of toolboxes in order to provide a safe container to research in, and to be ready for the tools necessary to guide us through the day.
*** PRACTICAL ***
*Time&place:
Espace SerVivo, Vale dos Barris, Palmela.
April 9th at 10am – 2pm
*Session guided by Natalia Vik. Certified teacher of Gaga, qigong practitioner and background in contemporary dance.
*Contribution:
Sliding scale 40 – 70 euro cash or bank transfer
*Registration:

Be Welcome and lets open to Spring Arrival!