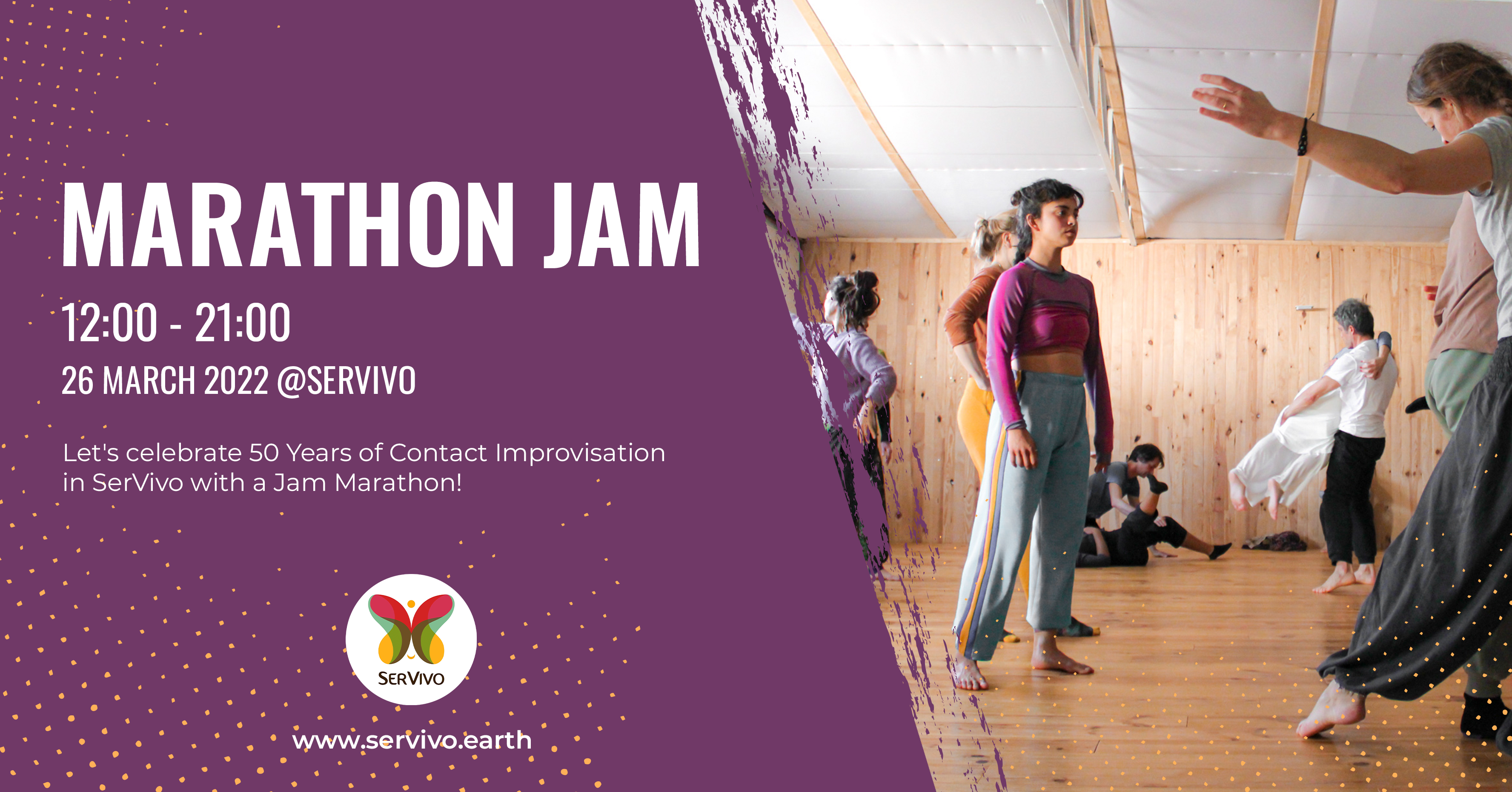 Marathon Jam * Contact Improvisation
Let's celebrate 50 Years of Contact Improvisation in SerVivo with a Marathon Jam!
We share the dance in a 9h journey with different stages. Sometimes in silence, sometimes with live music, even with a blindfold or with some scores enriching the dance.
Jo Bruhn will offer a way into the jam.
We offer snacks and delicious beverages during the jam (donation based), and a delicious dinner after (6€).
Craving for a weekend outdoors? You can also stay overnight (10€ in the dorm, for private rooms please contact SerVivo) to enjoy the stunning nature of Arrábida Nature Park around or go to the 15min. drive away beaches.
Facilitated by Jo Bruhn, Pedro Paz & Irene Álvarez
Contribution 15-20€
.
.
* Registration *
https://forms.gle/K8Md3vTFgGrpXJ329
.
Let's Dance!