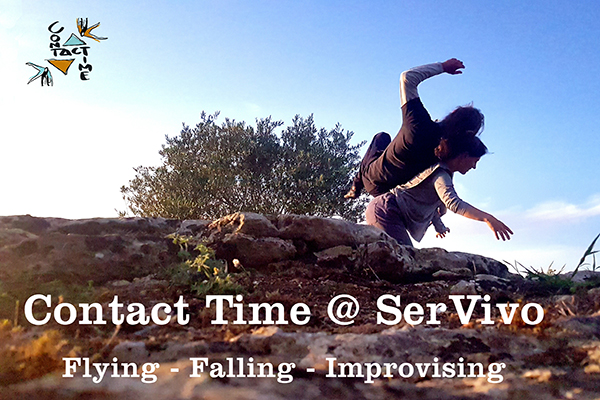 Contact Time @ SerVivo
Movement. Everything is moving.
Impermanence. A lot of us learned some lessons about it in the past year.
Touch and dance. It became something not all of us can take for granted any more.
Joy. Is what we feel to invite you to Contact Time!
Join us for 6 days of Contact Improvisation practice, movement research and somatic exploration in workshops and jams. We will experience movement improvisation in the studio, the beach and the landscape of Arrábida Nature Park around.
Time for dancing, moving and contemplating, observing and listening with our body-mind-souls.
All information here: https://contact-time.dance/contact-festival-portugal