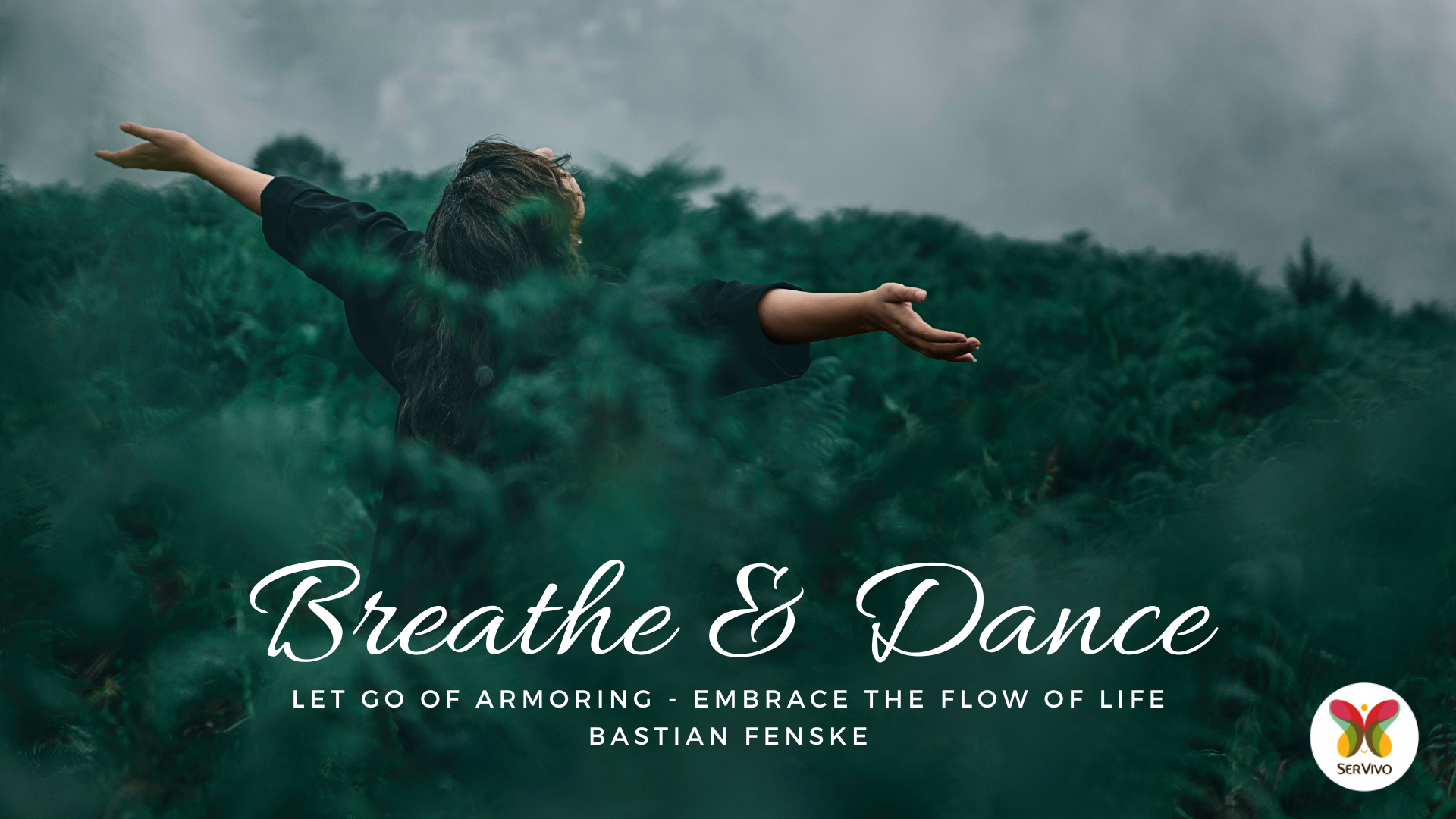 Breathe & Dance
Imagine life to be a dance that expresses through you, fresh and unknown in every moment, present, deep, rich, wide and empty. Connected, light and beautiful.
And, often, it is not. Then life seems dangerous, tight, against us. Again and again the same troubles. We tell victim stories and find evidence for them everywhere. We hang out in the simulations of our mind, close ourselves up against life, are numb, distracted and confused. We are running in survival mode – and are probably not even aware of it, because it is just normal and life has always been like this for us.
My invitation is: Lets move that stuff! Lets breathe, lets dance! Something completely different from that is possible!
"Breathe & Dance" is a transformative space to allow ourselves to move stuck energy, to heal our wounds, to become available to life and to write a new story. I work with the BioDynamic Breathwork and Trauma Release System (BBTRS), developed by Giten Tonkov, and Wave Dance inspired by Gabrielle Roth as well as other tools.
Please bring comfortable clothes and a water bottle. We'll dance barefoot and we might sweat.
No registration necessary.
"Breathe & Dance" is donation based. Suggested donation: 15 Euros.
Please be on time so that we can start all together.
My name is Bastian Fenske and you'll find more information about me here:
Bastian Fenske