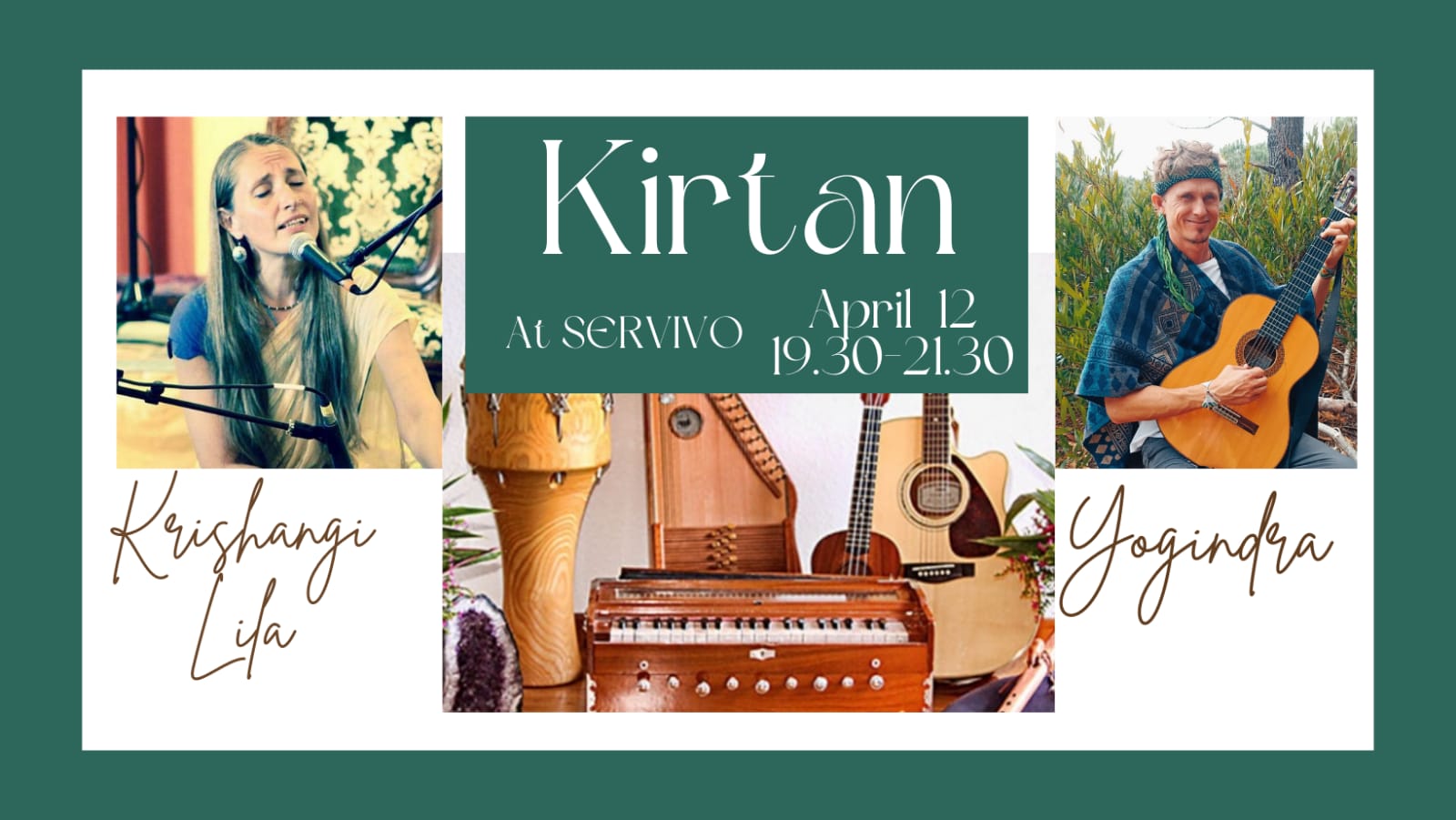 Kirtan ♪ w/ Krishangi Lila & Yogindra
♪ We invite you to come together to sing our prayers from our Hearts. Uniting our voices as One.
Before singing mantra's and medicine songs, we will start the journey with a "Voice toning healing meditation". During this part Lila will introduce us to a voice toning practice from the Nada yoga tradition – it is a simple process of chanting on vowels (either a , e , i , o , u ) and directing it towards a chakra in the body. By toning certain vowels and holding specific mudras, we awaken the blocked areas in our energy field and release the negative emotional patterns that have been stored there.
Come as you are, and bring your instruments if you feel so.
We will prepare a warming chai and a fire inside / outside.
with LOVE
♪ INSCRIPTION REQUIRED

♪ DONATION BASED
Suggested donation €8 – €15