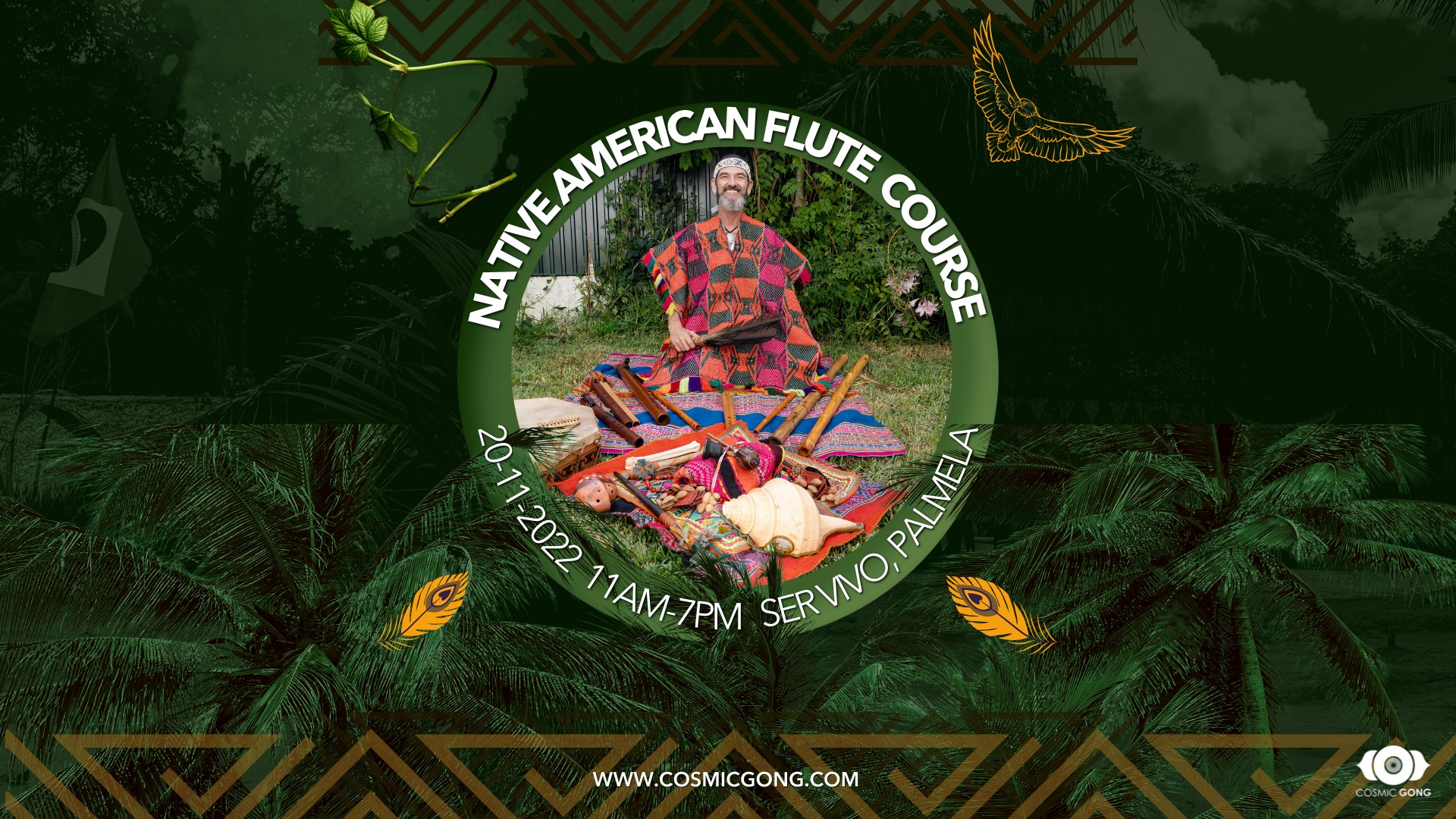 Curso de Flauta Nativa Americana
A Flauta Nativa Americana é reconhecida com uma ferramenta de cura incrível. Apesar de ser um instrumento complexo, a sua utilização é muito mais simples do que possa parecer.
Ângelo Surinder vai dar a conhecer diferentes Flautas Nativas Americanas, a sua história, técnicas para tocar (respiração, sopro e língua), tocar com escala pentatónica e cuidados a ter para a sua manutenção.
Valores:
Até dia 4 de Novembro – 90€ (early bird)
A partir do dia 5 de Novembro – 110€
——
The Native American Flute is recognized as an amazing healing tool. Despite being a complex instrument, its use is much simpler than it may seem.
Ângelo Surinder will introduce different Native American Flutes, their history, playing techniques (breathing, blowing and tongue), playing with the pentatonic scale and care to be taken for their maintenance.
Values:
Until November 4th – 90€ (early bird)
From November 5th – 110€
Contact:
| +351 969 014 434
www.cosmicgong.com/eventos/curso-de-flauta-nativa-americana
Facebook event:
https://fb.me/e/2t3L51YvD