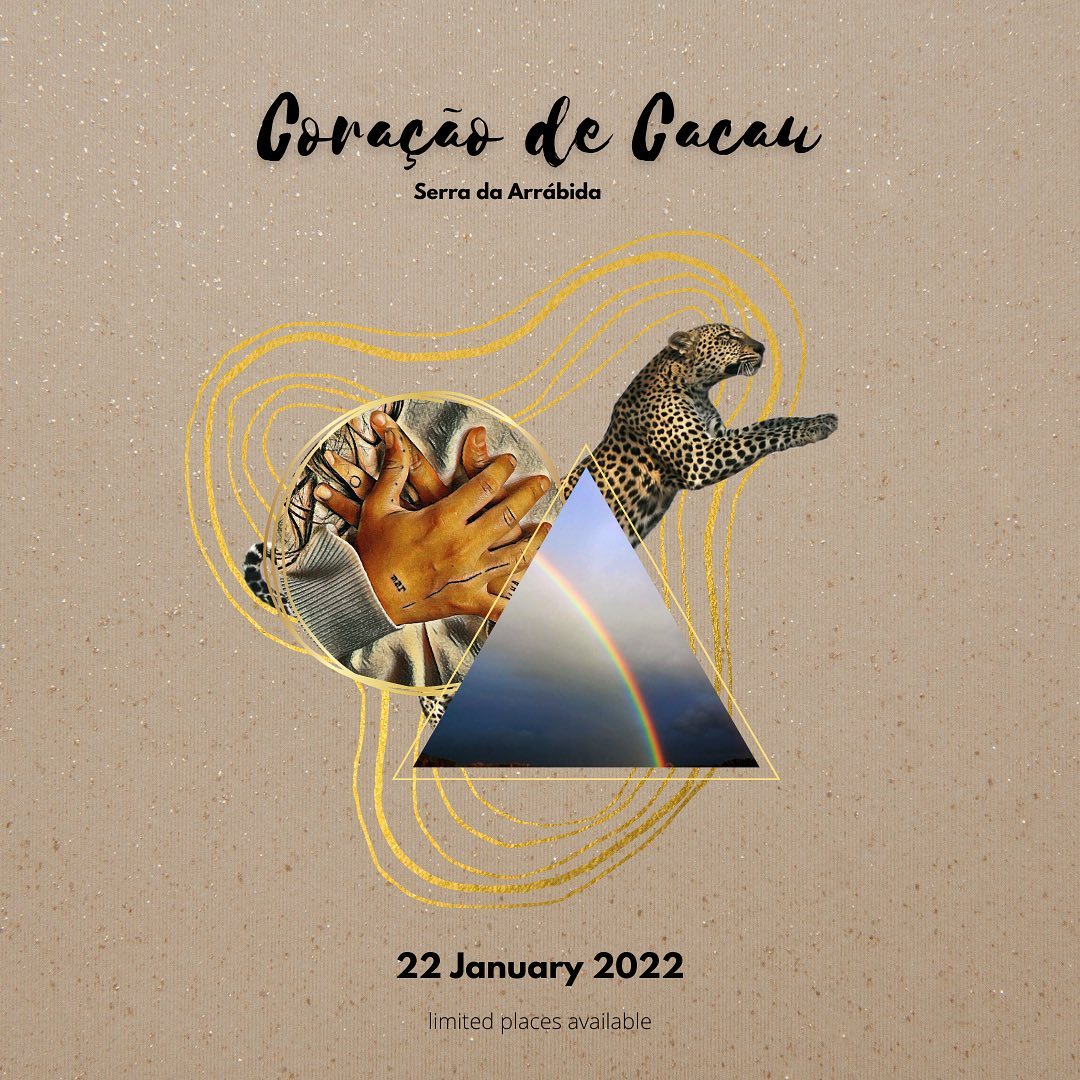 Coracao de Cacau w/ Momo
>>> Cacao Ceremony | Gaga Movement | Ecstatic Dance | Gong Bath | Connection <<<
Great Tribe of Light,
We summon you now for a gathering of hearts, to celebrate the beginning of this new cycle with Soul Family.
On the 22nd of January, we will open a beautiful portal of connection in the beautiful area of Serra da Arrábida (35 minutes south from Lisbon).
The purpose of this gathering is to create a portal to raise our vibration, so we can continue Manifesting this year in the most aligned way – the way of the Heart.
It will be a very simple yet powerful co-creation, to bring us back to the heart-space as we begin to navigate and explore this year.
A beautiful nest to gather with the Tribe, receive, relax, release, dance and expand!
If you haven't met this Soul Family gathering yet, listen to your heart and follow it.